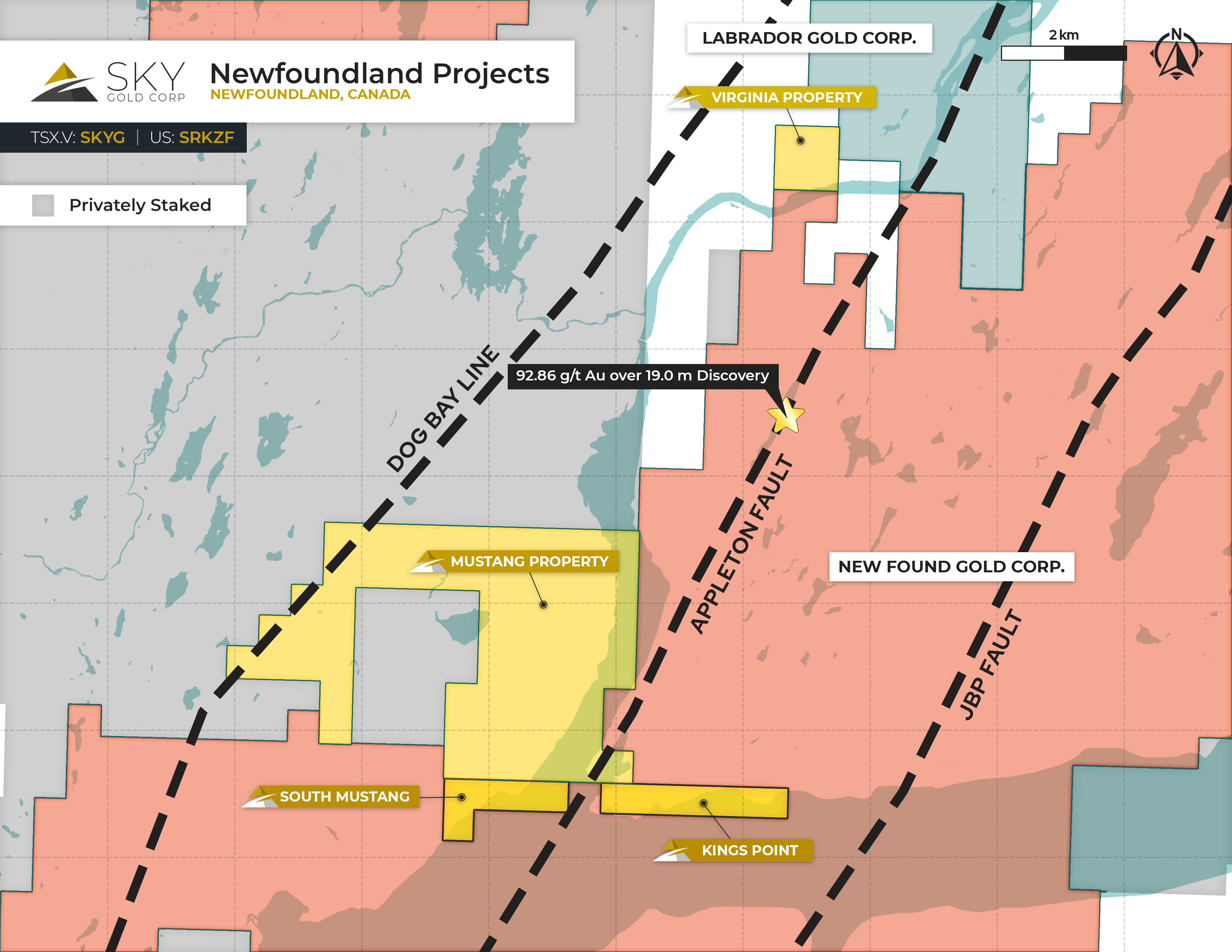 Project Overview
The Mustang property comprises 1,550 hectares and is contiguous to New Found Gold's Queensway Gold Project and approximately 5 km from their discovery hole. The northern part of the Mustang Property is only 2.5 kilometers south of the village of Glenwood, with abandoned logging road accessing the area. Glenwood is located on the Trans-Canada Highway 25 kilometres west of an international airport in Gander.
The property hosts the Outflow prospect, comprising the Mustang and Piper mineralized zones.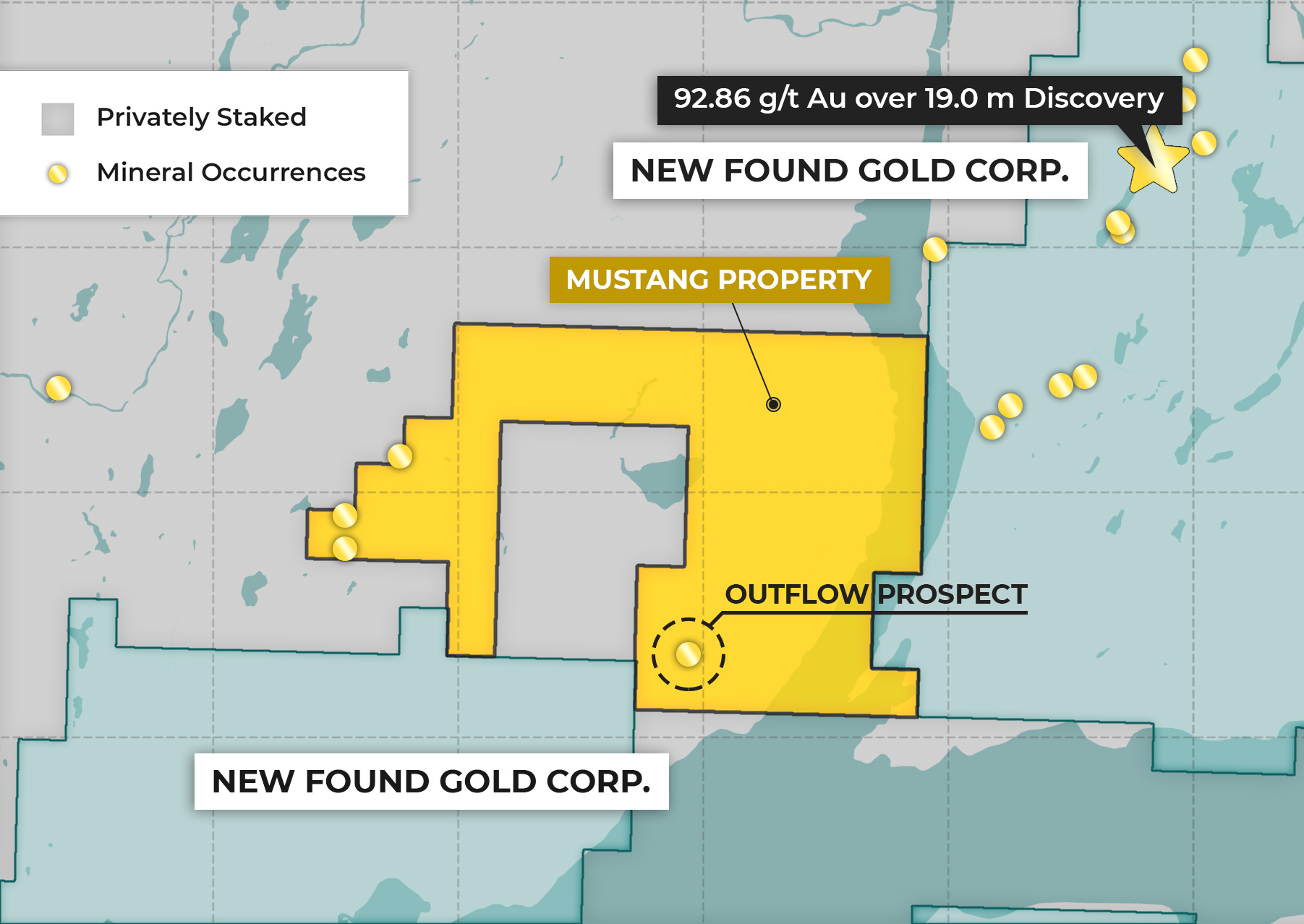 Outflow Prospect
Gold mineralization was discovered at the Outflow prospect in 1987 by Noranda Exploration Company Ltd., who completed geologic mapping, trenching and shallow (average 84 metres) diamond drilling (12 holes totaling 1,007.6 m). In late 2001, Altius Minerals Corp. held the current claim area, with the Mustang zone anchoring a major northeast-southwest structural feature of prospective geology covered by the Mustang trend. Altius optioned the property to Barrick Gold Corp. which undertook reconnaissance exploration in 2002 which resulted in the discovery of several new gold showings, including the Road Breccia, Barite, Jasperoid, and Gervase's Lane showings.*
Highest gold values, up to 28 grams per tonne gold (g/t Au) over 0.8 metre, occur in dark grey hydrobreccia units, associated with higher arsenopyrite concentrations. Selected diamond drill assay results from Noranda's drill program include 1.27 g/t Au over 11.3 m, 0.67 g/t Au over 18.3 m and 0.92 g/t Au over 9.0 m.*
Mustang Zone
Two geologic models have been proposed for the gold mineralization at the Mustang zone. A low sulphidation epithermal model is proposed, based on the silicified zones, locally in association with fault zones, and consist of chalcedonic silica in association with comb-textured and crustiformquartz and hydrothermal breccia. However, Altius Mineral Corp. considered the Mustang zone as a possible example of Carlin-style mineralization (Altius Minerals press release dated Aug. 21, 2003), supported by typical enriched trace-element assemblages (As, Sb, Tl, Hg and Ba) of Carlin deposits, and barite veins, breccia matrix and stockwork hosted by calcareous sedimentary rocks.
Local Gander-based field exploration crews have been contracted to commence surface exploration activities that will include prospecting, geological mapping, rock outcrop and subcrop sampling, and hand trenching.