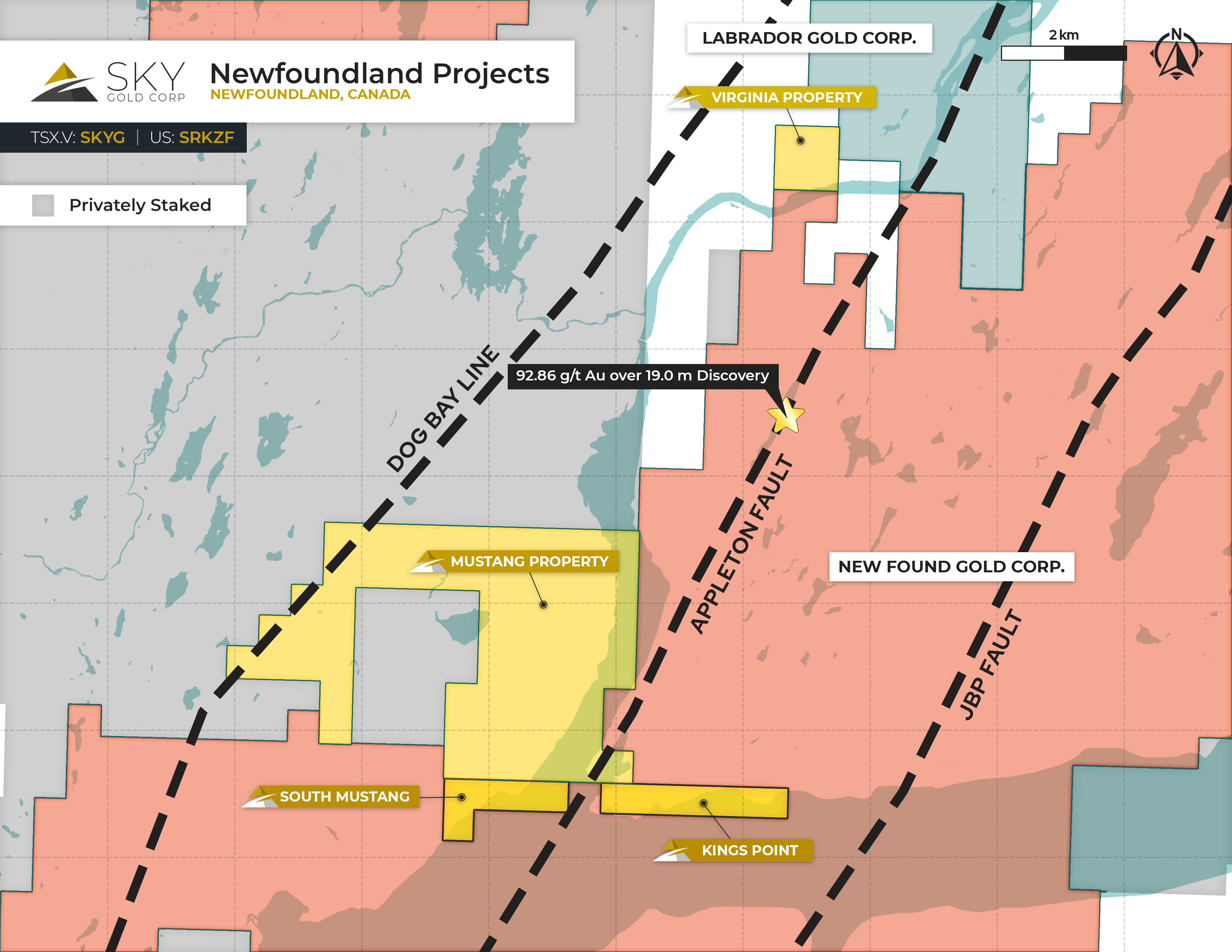 Project Overview
The Virginia property is approximately 5.7 kilometers north-east of New Found Gold's drill hole ("NFGC-19-01") which intersected 92.86 g/t Au over 19.0 meters (see Mexican Gold Corp., Press Release dated January 26, 2020)*. The property comprises 100 hectares and is also located 8.2 kilometers north-east of Sky Gold's Mustang property. The property is also located 3.3 kilometers north-east of the village of Glenwood, which is situated on the Trans-Canada Highway, 25 kilometers west of an international airport in Gander. The southeast corner of the Virginia property is adjacent to the Gander River and accessed by trails from the Salmon Pond road.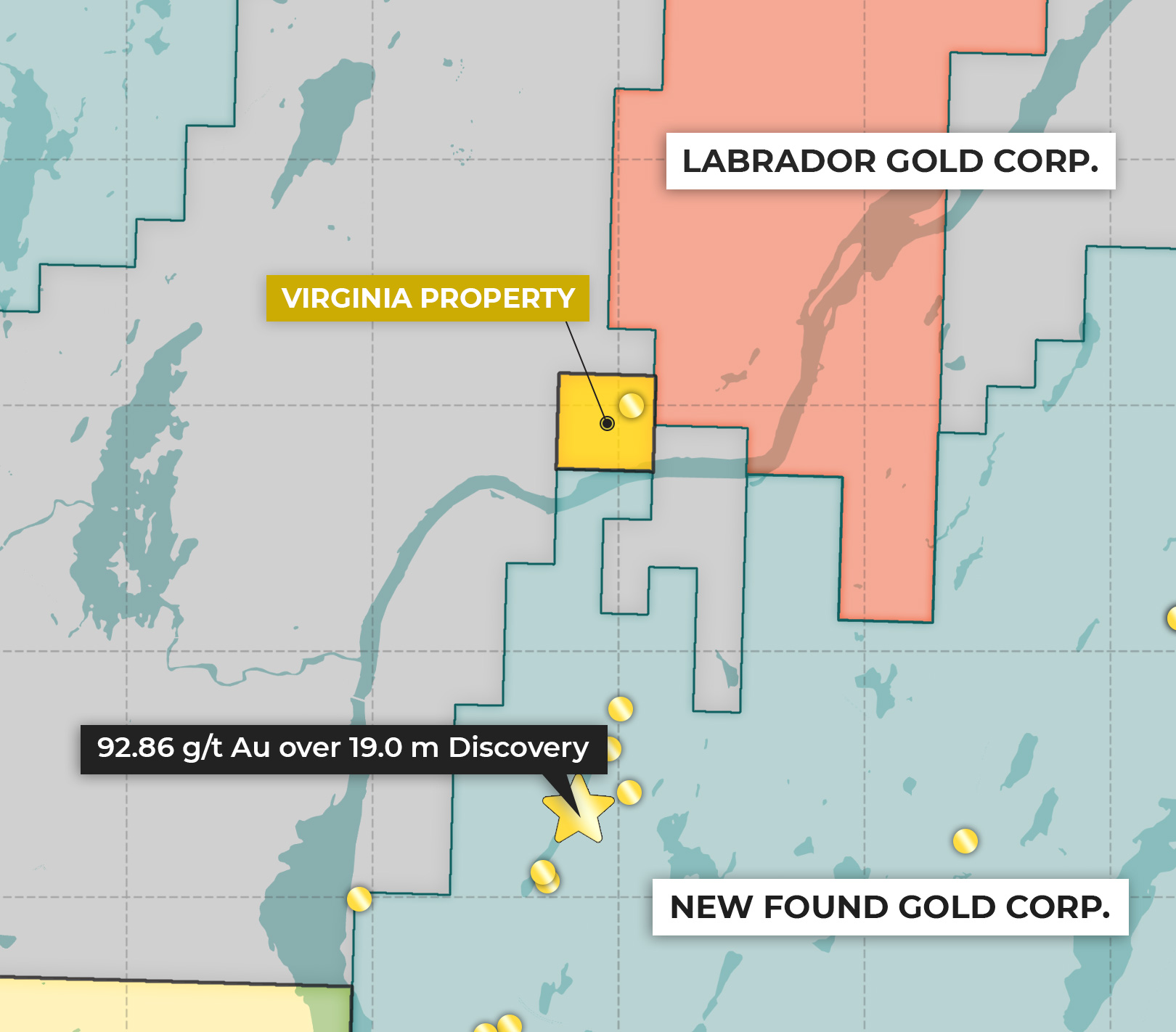 Project Geology
The Virginia property hosts the "Virginia Holdings" Prospect (National Mineral Inventory Number: 002E/02/Au 006), located approximately 0.6 km north of the Gander River. The prospect consists of quartz veining developed over a 35 meter wide zone within sheared gabbro and graphitic shale (main shear) (Manor Resources Inc., press release, 1992). A second shear zone is hosted in gabbro is developed 35 meters north of the main shear. Anomalous soil and till samples, followed by trenching led to the discovery in subcrop. Grab samples collected from the main shear reportedly assayed up to 9.0 grams per tonne gold (g/t Au) and up to 109.6 g/t Au from the sheared gabbro (Manor Resources Inc., press release, 1992).*
Past Exploration
A larger property was initially explored by Noranda Exploration Company Limited, but no record of this assessment work was submitted. Over the area from 1988 to 1992, AVIP Resources (later Manor Resources Inc.) conducted a lake sediment geochemical survey, till sampling and panning, chemical and petrographic analyses of pan concentrates, prospecting, geological mapping, geophysical surveys (magnetic and VLF), diamond drilling and trenching (source: W.A. MacPherson Associates Inc., 1993 assessment file GSB# NFLD/2244). On, or near, the current Virginia property, four diamond drill holes were reportedly completed, comprising 278.7 meters (average depth 70 meters), with the best intercept being 0.26 g/t Au over 0.74 meters. Drill holes were directed at magnetic and electromagnetic (EM) anomalies.
*Gold values on adjacent properties in similar rocks, and assays based on historical work, are not representative of the mineralization on the property, have not been verified, and should not be relied upon.